Anstey's Calling
"I didn't realise the importance of life and the importance of everyone in it until I lost someone through suicide. Knowing that great people feel that they are insignificant and that many become more frightened of life itself than the option of death changed me, it changed who I was, where I was heading and it has made me committed to showing men and women that they are important, that how they feel is ok and that life can good.
I was playing the fame game looking for admiration and love outside myself, I was massively empty and filling the hole with partying, boozing, food and attention seeking. The tragedy of losing a great man woke me up to the fact that although I was still breathing most of me was already dead. I had no idea who I truly was anymore.
I now use my own knowledge, experience and story to inspire others and show them how to fall not only in love with life again but to fall in love with themselves for the very first time.
I choose life. In fact I choose to live a fabulous life. I want everyone to feel as good as I do. I discovered how to fall in love with myself though a mix of metaphysical study and a personal passion for burlesque. I love art, glamour and fashion, all these elements make up my work giving audiences a unique empowering Anstey experience"
"I always fall in love a little bit with anyone who shows me their soul. This world is so guarded and fearful. I see so much beauty and strength in owning our vulnerability."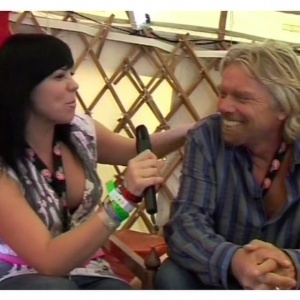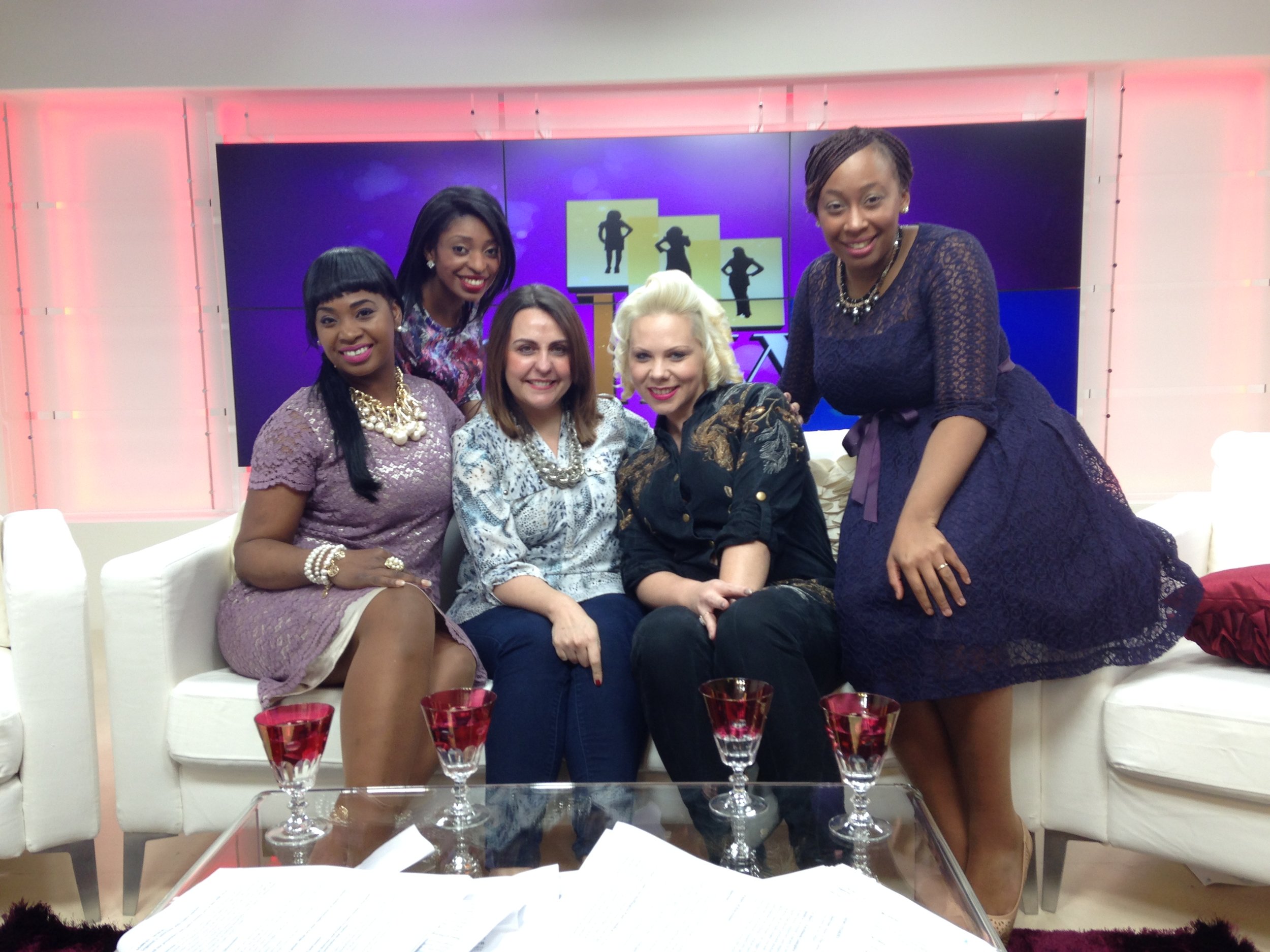 My Professional Work
So I guess you would call me a lifestyle broadcaster and creative entrepreneur specialising in self-empowerment & mind, body spirit. I am a trained therapist too. I am qualified in Cognitive Behaviour Hypnotherapy, Evidence-based Hypnosis and I am a trained Science of Mind practitioner, which is all about Metaphysics, Quantum Physics and New Thought. This area is a BIG passion of mine.
I am a "highly motivated, inspirational, entertaining presenter with a iconic image and burlesque edge", well that was what was written about me once in a review and I love it. They also went on to say I am "A powerful yet very feminine woman with a passion to reconnect people with their mind, body and spirit. Anstey will raise your self-esteem, make you laugh, but most importantly make you FEEL very important." I am so grateful that my work resinates with so many people.
In my teens I ignored my passions to chase fame as for the first time in my life it made me popular. After graduating I went on to dance in music videos for West Life, S club 7 and Geri Halliwell. I was also lucky enough to teach dance and fitness classes in top London gyms, a youth dance school and world renowned professional dance studio "DanceWorks". During this time I also become in demand as a plus size model and appeared in adverts for clients such as Coca-Cola and Bodyform. Then my TV presenting career took of and I started working for Nickelodeon, Virgin, Psychic Today and many other big brands. But I hated it and I hated myself more than ever. I constantly felt like I wasn't good enough, that I was ugly, fat and useless. The suicide of my childhood sweet heart was the tragedy that woke me up.
I took myself on a healing journey ( which I later referred to as my "Operation Goddess" ). It's a painful but extraordinary story where I transformed my life and took myself from being "the fat girl" who hated herself to a women who now feels like a fabulous goddess and turns heads when she walks into a room.
I discovered burlesque & the beautiful world of "pin up" many many years ago and it was a very important part of my "Operation Goddess" mission. My body issues melted away as I fell in love with this art form & its vintage fashion. Within weeks of my discovery I went and got a job as a host at Proud Cabaret - one of London's best burlesque & cabaret venues. I then trained as a burlesque dancer & performer. I just love the art and even considered moving forward as a "pin up" but life took me in another direction as I followed my calling. So now its just a passion and a style that heavily features in all my work and my way of being.
Emotional eating, grief, bullying, suicide, bad body image, self hatred, bad relationships, crap jobs, a bigamist, many a broken heart, debt & many failures, I have overcome them all. Life throws ALL OF US so much "stuff", for me it was important I faced it head on and released the pain it had caused me. I seemed to have so much tragedy thrown at me in such a short amount of time that I felt so burdened and weighed down. "Operation Goddess" enabled me to let go of it all. I am so thankful that I was able to be so brave. The journey took me to many therapists and many countries. One of the most profound experiences that I have had is studying plant medicine with Shamans in Peru & Poland. I am a huge advocate for Ayahuasca, San Pedro & Kamboo shamanic medicines. I can not put out into words the benefits I have experienced from taking these plant (and frog) medicines in traditional ceremonies with highly trained experts.
I believe that we are all important and good enough. When we believe this in our heart we allow our true self to come alive and this is when we excel, shine and stand in our personal power. We all deserve the life of our dreams. It is my personal mission to inspire every human to fall in love with their authentic self, to adore their curves and edges and know they are worth their weight in diamonds.
As previously mentioned I am accomplished broadcaster, producer and teacher. Previous clients include MTV, Discovery, Mindvalley, BBC, ITV, Virgin & Nickelodeon. I am also a trained dancer with a degree in Dance Performance, I have various qualifications in fitness coaching and I have even worked as a massage therapist in Poker Games. I used to think that all these "jobs" and random qualifications where useless as I moved through my life and changed direction, but now I realise how every single experience and the knowledge I gained is being used in the work I am doing today. I understand people, our bodies, our minds and our thinking in such a deep and unique way. In recent years I became the author of 2 books, over 10 audio programmes and I have written content for 3 apps. I also tried a few business ideas, but they either didn't make me happy or didn't work out as planned so I stopped them but I am so glad I tried. These experiences were so hard on me, my ego took a massive beating as did my bank account. But looking back I am glad I tried as I leant a lot. I "failed forward" as they say.
Theres been so much that I have done in my career, and creatively whilst trying to express my beliefs and share my experiences. Below is a few of the achievements that I am personally really proud of
2010: Debut novel "Sort Out Your Crap Life" was released

2012: Second book MendMaker: The Survival Guide For Break Ups and Broken Hearts was published.

2012: Named as an "Inspirational Women of the Year" by Marie Clare Magazine for my charity work with CALM

2013: Affirmations Magazine was created and launched – a monthly digital magazine full of my inspiration and tips on keeping fabulous. This ran for 3 years.

2015: My work was published by Mindvalley. You can still listen to my teachings, affirmations & wisdom on their No 1 app "Omvana"

2015 - I launched my own luxury range of beautiful silk scarves that embodied my beautiful messages, quotes and affirmations.

2015: My show "The Transformational Tease" Show, the UK's (and possibly the worlds) 1st motivational burlesque show debuted in London. I loved creating and starring in this show and still do excerpts in my live talks today.

2019: Operation Goddess Hypnotherapy & Wellness Studio is launched
2019 was a big year for me, a year where all my experiences of the past came together perfectly to enable "Operation Goddess" Studio to be shared with the world. With its launch I am excited to get back into the world of media and tv. And of course theres other projects in the pipe line. I am quietly working on a TV Chat show concept, another book and a possible lifestyle brand. I just love doing what I do. Thank you for joining me on this ride.
Positive Affirmations for Love, Self Esteem, Confidence and Wealth
I have used affirmations everyday for the last 7/8 years. They enable me to get my focus back when I feel consumed by life and all its twists and turns. Use this audio anytime to lift your spirits and bring love, self-esteem, confidence and wealth back into your life.
Created and narrated by me and used by me most days, you too can now listen to this audio program whilst you relax, work, do your chores, or sleep.listen to this audio program whilst you relax, work, do your chores, or sleep.